Maid To Please is locally owned and operated by cleaning professionals who have been in the residential cleaning industry in Lincoln since 1991. We are operated by people who understand cleaning. When it comes to your home cleaning service, our people make a difference. Our staff is regarded for honesty, dependability, and attention to detail! This is due to experience and proper management, which has helped us to provide superior service in the residential cleaning industry. We have full-time quality assurance specialists who inspect homes on a regular basis to ensure you are getting the cleaning you paid for. 
Please feel free to contact any of them with any questions or concerns or to schedule an appointment:
Jessica, Quality Assurance Specialist – [email protected]
Cindy, Office Manager – [email protected]
---
The secret to our success is hiring the best people, training them well, and providing them with the most technologically advanced products and equipment. We tailor the scope of our services to meet your needs. We are locally owned so pricing is more affordable.
Our goal is to provide the best residential cleaning service to you at the most reasonable price. Click HERE to learn how we accomplish our goal.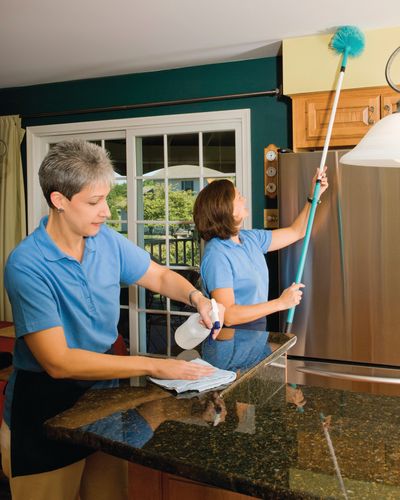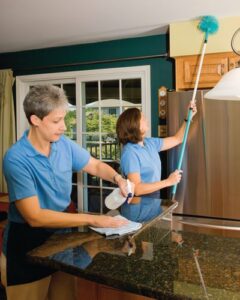 We provide our maid service weekly, bi-weekly or monthly. We do not require contracts. We want you to stay with us because you love us! You can also call us for one-time house cleaning service appointments: move-ins, move-outs, one-time special cleanings, construction clean up or just because you deserve a break from doing it yourself!
We will need access to your home during business hours (8:00 am to 4:30 pm) on the day you are scheduled. You can entrust a key to us, conceal a key, provide us with a garage opener code, or leave a door open.
We do regret we can't work by appointment. Your service is scheduled for a specific day. Unfortunately, we can't predict a specific time the team will arrive. If you need to skip or terminate your service, please give us 48-hour notice before the cleaning technicians arrive at your home. 
If you fail to give 48-hour notice, or neglect to provide access to your home on the day of your service, then 50% of your fee will be charged to help pay the cost of labor and transportation.
---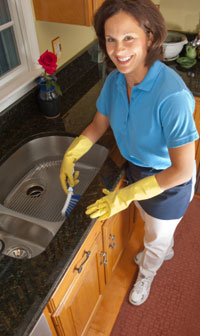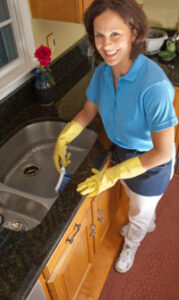 We are licensed, bonded and fully insured. We'll be happy to provide you with a certificate of insurance, upon request.
Most importantly there is a satisfaction guarantee. If you are unhappy with any part of the cleaning, call us within 24 hours of your cleaning and we will gladly come back and fix those areas of concern.
We're happy to discuss our home cleaning services with you. You can stop by, call us, email us, request a free estimate, or head over to the contact us page and fill out a form.